FRONT SIDE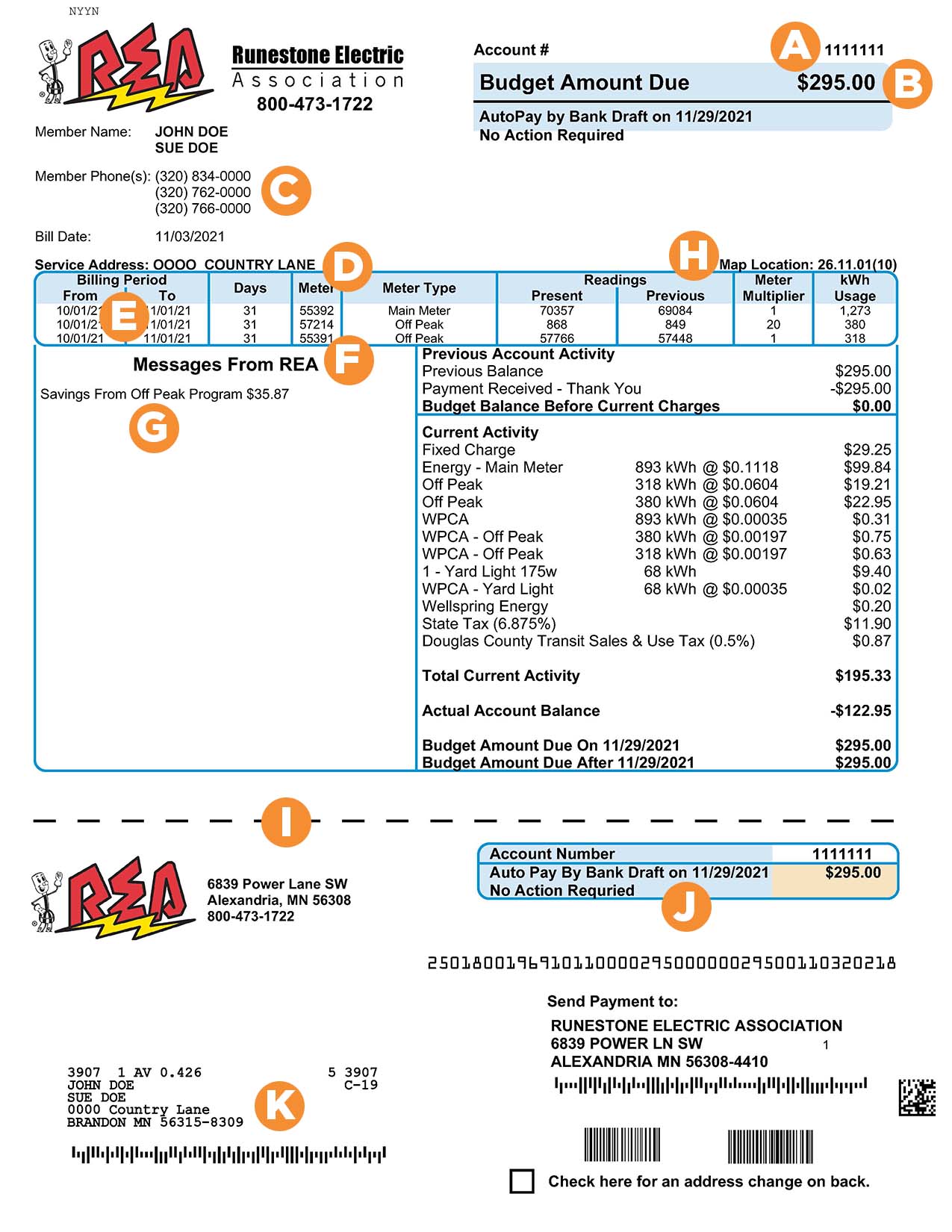 BACK SIDE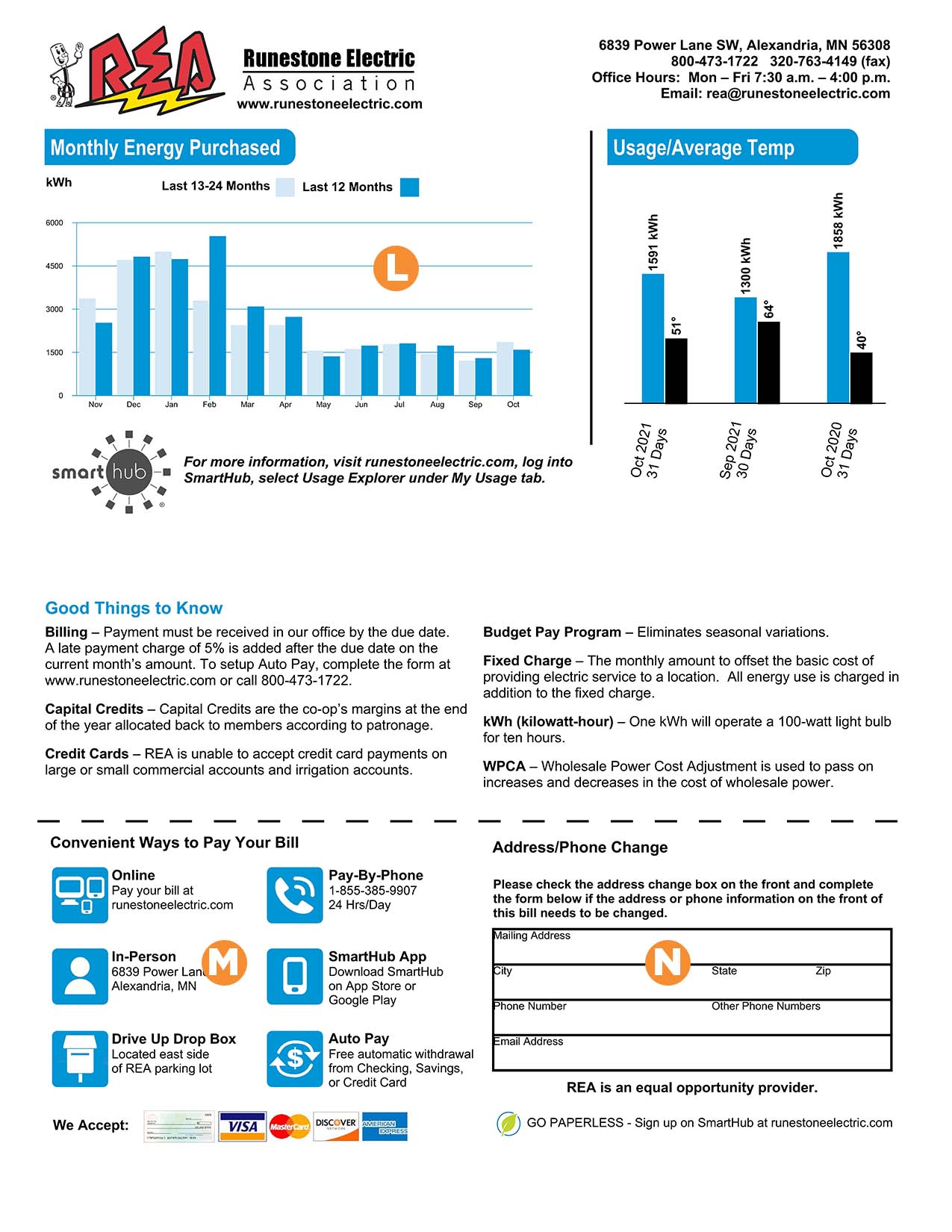 A. Your Account Number
This provides the office with the fastest means of accessing your account.
B. Total Due
The amount to be paid on or before the due date
D. Service Address
The address where your meter is located. Also known as the "911 address" assigned by the county.
E. Usage Period
Dates of service covered by this bill.
F. Bill Messages
Issues pertaining to you and the cooperative will be found here.
G. Savings from Off-Peak
Members with off-peak electric heat will see savings year-round from electric heat and electric water heating.
H. Service Map Location
Used internally to identify service location.
I. Bill Perforation
Please tear off the bottom portion (at this perforation) and return it with your paymen
J. Due Date or Draft Date
Payment must reach our office before this date to avoid a late charge. If you're set up on auto pay, this will tell you the date your payment will be taken from your credit/debit card or bank account.
K. Current Mailing Address
This is the address we send the bill to. If it needs to be updated, please contact us »
L. Energy Usage Chart
Shows your energy consumption for the past 23-months
M. Ways to Pay
REA offers a variety of ways to pay your bill. We now accept American Express!
N. Address/Phone Change
Use this form to update your mailing address or phone number. Be sure to check the box on the front of the bill to indicate the change!