Fast Facts
Runestone Electric Association (REA) provides electricity and related products and services to homes, farms and businesses in portions of Douglas, Pope, Grant, Stevens, Ottertail, Stearns and Todd counties.
Headquarters Alexandria
Year Founded 1935
Number of Employees 36 fulltime
Number of  Electric Services 14,476
Miles of Line 2,984 total, 1,006 underground, 1,978 overhead
Electric Services per Mile  4.8
Number of Substations 19
Wholesale Power Provider Great River Energy, Western Area Power Administration
Energy Source Mix Please see below
Wellspring Wind Energy® Subscribers 191
Energy Sources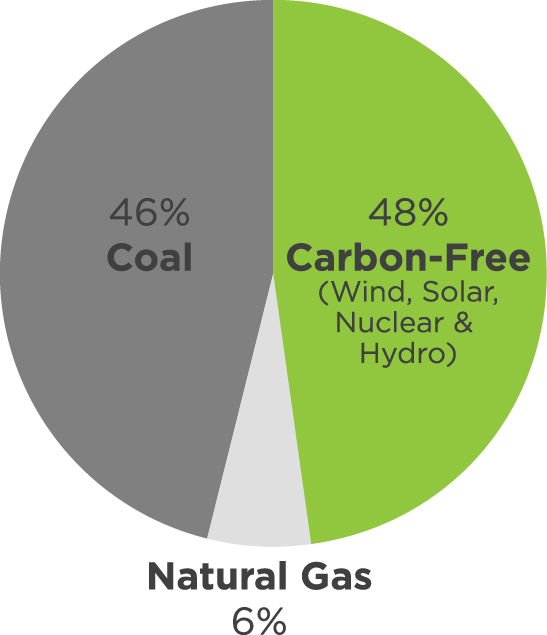 Runestone Electric Association has a diverse energy mix that allows us to serve our members with safe, reliable and affordable electricity. The graph shown is a look into our current energy portfolio. We receive most our electricity from Great River Energy, and we also receive power from WAPA (Western Area Power Administration) . The energy from WAPA is all hydro power, which adds more carbon-free power to our energy mix.
Get a more in depth look into our power supply below:
Great River Energy  and  WAPA (Western Area Power Administration)
Your 2018 Electrical Dollar