REA Board Members

District One 
Gary (Andy) Anderson, Board Vice President
Parkers Prairie, MN
(320) 304-2211
andy.anderson@rea-alp.com

District Two 
Barbara Johnson, Board President
Miltona, MN
(320) 834-2498
barbara.johnson@rea-alp.com

District Three
Audrey Hjelle, Director
Barrett, MN
(320) 528-2383
audrey.hjelle@rea-alp.com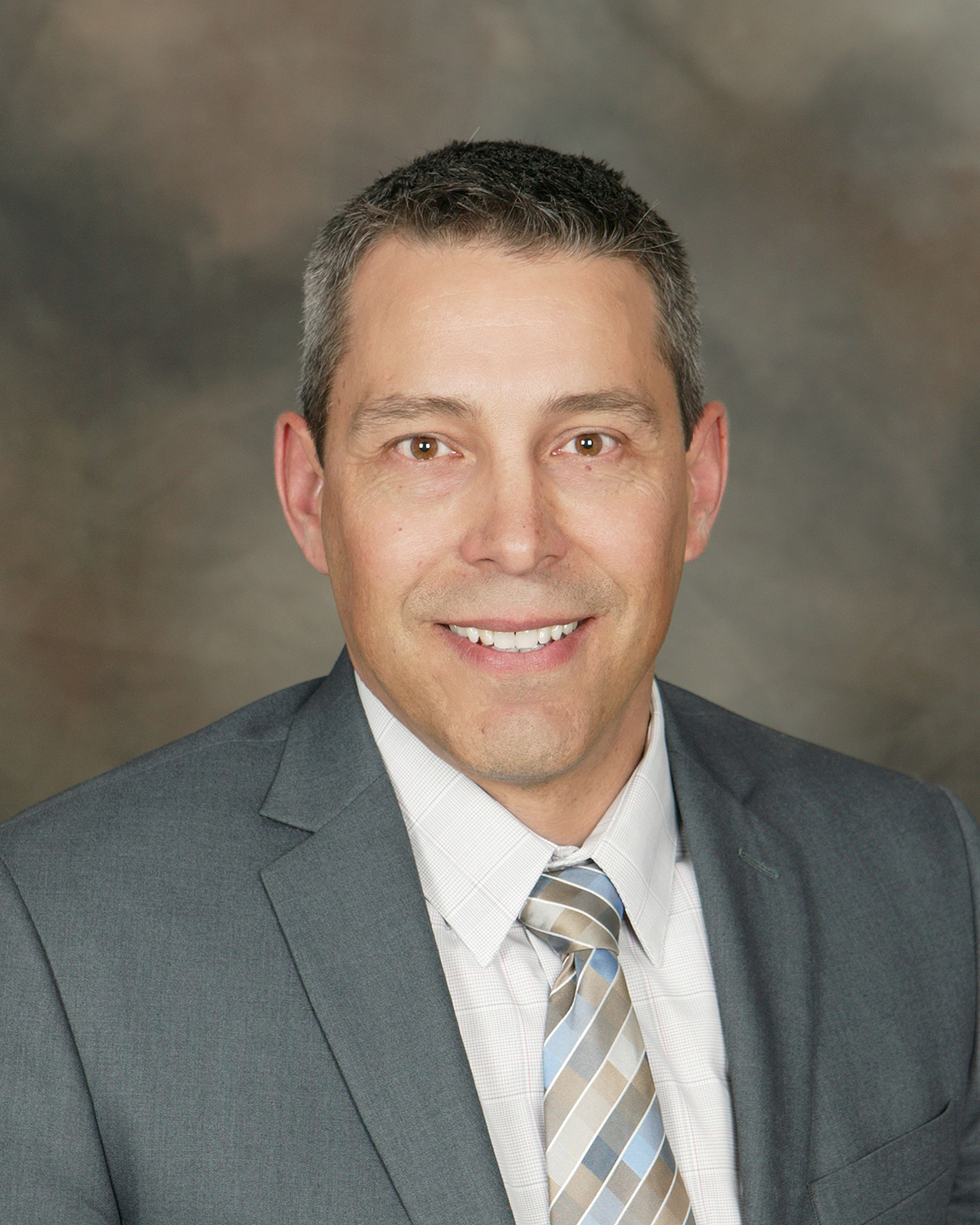 District Four 
David Staples, Board Treasurer
Kensington, MN
(320) 491-6607
david.staples@rea-alp.com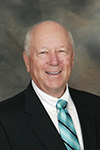 District Five 
Mike Loken, Board Secretary
Alexandria, MN
(320) 834-3472
mike.loken@rea-alp.com

District Six
Clif Patrick, Director
Alexandria, MN
(320) 232-9057
clif.patrick@rea-alp.com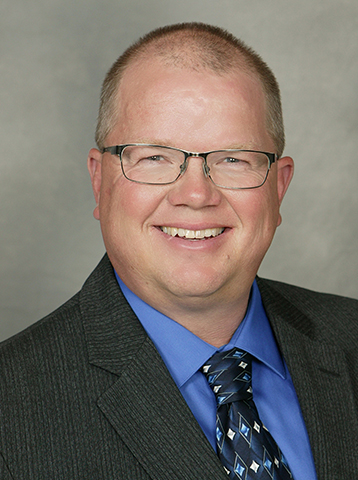 District Seven
Matthew Mattson, Director
Kensington, MN
(320) 815-0980
matt.mattson@rea-alp.com
How to Run for the REA Board of Directors
Each year districts elect directors. Districts 1 & 4 hold elections in one year, Districts 2 & 5 the following year, and Districts 3, 6 & 7 the year after that. When the district in which your membership resides is having an election, you may seek nomination to be a director candidate at the District Meetings usually held in January or February. Nomination by petition is also available with fifteen or more signatures from members in your district within fifteen days after the District Meeting. Please see the Director Qualifications below.
Directors are elected by voters in their district. Ballots are mailed to each eligible member. They may be returned by mail, in person or members may vote at the Annual Meeting.
Election Cycle:

Districts 1 & 4: 2022
Districts 3, 6 & 7: 2023
Districts 2 & 5: 2024
Director Qualifications
From Runestone Electric Association Bylaws ARTICLE III  Section 7. Qualifications. 
No person shall be eligible to become or remain a director of the Cooperative who:
(a)   is not a bona fide member of the Cooperative receiving electric service from the Cooperative in the district that the director represents or would represent if elected;
(b)   is not a bona fide resident of the district from which he or she is elected or for which he or she is a candidate; (bona fide resident shall be defined as occupying and continuously and materially purchasing electric service at a location within any director district from which the director is elected or for which he or she is a candidate for at least nine (9) months each calendar year);
(c)   is in any way employed by or substantially financially interested in an enterprise substantially competing with the Cooperative or any Cooperative-affiliated business;
(d)   within five (5) years preceding a director candidate's nomination was or during service on the Board of Directors is adjudged to be guilty of a felony;
(e)   within five (5) years preceding a director candidate's nomination was a full-time employee of the Cooperative;
(f)    within five (5) years preceding a director candidate's nomination was an employee of a statewide association of electric cooperatives, an electric generation and transmission cooperative, or any other   entity in which an electric cooperative is a member.
(g)   within five (5) years preceding a director candidate's nomination or during his or her term if elected was or becomes employed by a labor union which represents, has represented, or has endeavored to represent any employee of the cooperative;
(h)   is a close relative  of an incumbent who is not up for reelection at that time;
(i)    is a close relative of an employee of the Cooperative;
(j)    is or becomes the full-time employee or agent or, who is or becomes the full-time employer or principal of, another director;
(k)   does not have the capacity to enter legally binding contracts;
(l)    is absent from three or more regular meetings ("Unexcused Absences") of the Board of Directors during any consecutive twelve month period, unless excused for good cause (an "Excused Absence") by the Board. If a director participates in more than one regular meeting during any consecutive twelve month period by electronic communication, that director shall be considered absent from that meeting for purposes of determining the number of the director's Unexcused Absences, unless the attendance by electronic communication is approved for good cause by the Board.
A "close relative" as used in these Bylaws is a person who:
is by blood, law, or marriage (including half, step, foster, and adoptive relations) a child, grandchild, parent, grandparent, or sibling); or
is a spouse or resides in the same residence.
A member that is an authorized farm corporation or family farm corporation may select an individual member residing on or actively operating the farm to be eligible for election to the board.
How to Vote in Elections
A ballot marked "Ballot for Director District ________" containing the names of all the nominees with the names in alphabetical order, with the notice of the meeting to the members of districts in which a director is to be elected.  The ballot shall not specify the manner of nomination of the nominee.  The Secretary shall also mail with the notice of the meeting a statement of the number of directors to be elected.  Such statement of the Secretary shall also inform the members of each district in which a director is to be elected, of the manner in which the members of that district may vote for a director.  Any member of a district in which a director is to be elected, who is absent from any such meeting, may vote by mail for a director by marking the ballot opposite the name of a candidate and enclosing the ballot in a sealed envelope inside another envelope bearing the name of the member or otherwise indicating the member's identity, addressed to the Cooperative or to a location designated by the Cooperative.  When such ballot so enclosed is received by mail from any absent member, it shall be accepted and counted as a vote for the director by ballot for the district of such absent member at such meeting. In every election, the nominee from each district in which a vacancy exists, receiving the largest number of votes of members in that district shall be elected to the Board of Directors. In the case of a tie vote, the winner shall be determined by a flip of a coin.
Members may not nominate from the floor of an annual or special meeting of the members an individual to run for election as a director candidate.
Uncontested Elections. If for any director election there is only one nominee for a board position so that the nominee is running unopposed, ballots need not be provided by mail or electronically to the members in that district, and the election shall be made by the chairperson of the member meeting entertaining a motion to elect the single candidate by a voice vote, show of hands, or other appropriate means.
Any questions on voting or elections can be answered by a phone call to the REA office at 1-800-473-1722.
Director Spotlight Videos
2023 Board Meeting Dates
Board Meeting
Date
Time
Location
Regular January
Board Meeting
Tuesday,
January 31
9:00 a.m.
REA Office
Regular February
Board Meeting
Monday,
February 27
9:00 a.m.
REA Office
Regular March
Board Meeting
Tuesday,
March 28
9:00 a.m.
REA Office
Regular April
Board Meeting
Tuesday,
April 25
9:00 a.m.
REA Office
Regular May
Board Meeting
Tuesday,
May 30
9:00 a.m.
REA Office
Regular June
Board Meeting
Tuesday,
June 27

.

9:00 a.m.
REA Office
Regular July
Board Meeting
Tuesday,
July 25
9:00 a.m.
REA Office
Regular August
Board Meeting
Tuesday,
August 29
9:00 a.m.
REA Office
Regular September
Board Meeting
Tuesday,
September 26
9:00 a.m.
REA Office
Regular October
Board Meeting
Tuesday,
October 31
9:00 a.m.
REA Office
Regular November
Board Meeting
Tuesday,
November 28
9:00 a.m.
REA Office
Regular December
Board Meeting
Thursday,
December 21
(Due to Christmas Open House)
9:00 a.m.
REA Office
Note: Meeting dates are subject to change.
Attending a Board Meeting
Members may attend board meetings.  According to Board Policy BD-04, members wishing to be placed on the agenda should contact the CEO at least 10 days prior to the meeting indicating topic, number attending, and estimated time required.  Adherence to the above will permit proper scheduling and allow the appropriate records or other information to be gathered and available at meeting.  Due to space and time limitations, the Board may limit the numbers in attendance and establish a time limit. If more than one (1) person is present representing one side of a single issue, a spokesperson shall be designated. The Board may limit attendance to members only.
The Board reserves the right to conduct Executive Sessions, which are not open to members, to discuss negotiations, personnel issues, litigation, or other sensitive issues.
Board Meeting Highlights
January 2023 Board Meeting Summary
Reviewed the Financial Report for December 2022. December kWh sales were 8% over budget. Revenue was ahead of budget and expenses were below budget. For the year, additional sales and the rate change offset higher expenses for a margin above budget. Our FEMA applications related to the May storms are under review with expected approval.
Approved contracts for right-of-way tree clearing, cable locating, underground construction, and overhead
construction projects as part of the 2023 Operations and Maintenance Budget.
Approved the updated Wholesale Power Cost Adjustments (WPCA) rates and Cogeneration and Small Power Production Rates, effective January 1, 2023.
Approved amending the Great River Energy Power Purchase Contract to allow member-cooperatives to develop more renewable and storage resources. If approved, GRE All-Requirement Members could self-generate up to 10% of their electric energy, up from 5% set in 2008.
Discussed two REA Work Plan projects submitted by STAR Energy Services as part of the MREA aggregate application for an infrastructure grant
December 2022 Board Meeting Summary
Reviewed the Financial Report for December 2022. Because operating expense was over budget, due to the timing of right of way clearing and pole testing expense in the month, the monthly margin is behind budget. For the year, sales kWh's are 3% more than budget.  Revenue dollars are ahead of budget, but expenses are also higher, with the REA margin less than budget.
Approved transferring the 2022 Uncollectible Accounts to the reserve for bad debt. Mrs. Nelson noted that efforts are made to continue to collect on accounts even after the account has been written off.
Approved the 2023 Budget. The 2023 Budget has $6.9 million in capital plant additions and an REA operating margin of $1,063,205.
Approved the refunding of Capital Credits in April 2023 with $300,000 to the oldest membership allocation (a portion of 1995 capital credits) and $300,000 to members receiving service in 2021.
Approved funding a loan application utilizing the REA Revolving Loan Fund.
Directors Mattson and Staples will attend the January Great River Energy (GRE) Board Meeting as guest directors. The board will attend the GRE Regional Meetings in February.
---
Board Meeting Highlights before December 2022 can be found in the Newsline Newsletters located here »