Runestone Electric Association (REA) District Meetings were held on February 13, 15 and 16 to nominate candidates to the REA Board of Directors.
"District meetings are the democratic process where REA members nominate candidates for the Board of Directors to represent their district," said REA CEO Al Haman. "Democratic member control is one of the seven Cooperative Principles we follow. This principle provides a firm foundation for governance and representation of our member's needs and enables us to serve our members at our very best."
Nomination results include:
District 3 – Townships in Grant and Douglas County (Aastad, Delaware, Eagle Lake, Elbow Lake, Elk Lake, Erdahl, Evansville, Gorton, Lien, Lund, Macsville, Pelican Lake, Pomme De Terre, Roseville, Sanford, St. Olaf, Stony Brook, Tumili and Urness) Audrey Hjelle (incumbent).
District 6 – Townships in Douglas, Pope and Todd County (Ashley, Belle River, Gordon, Grove Lake, Hudson, Leslie, Leven, Orange, Osakis, Reynolds and Westport Townships) nominees are Bruce Harvey, Joel Seela and Paul Stennes. Todd Malecha was also nominated in District 6 but withdrew his nomination.
District 7 – Townships in Pope and Stevens County (Barsness, Ben Wade, Blue Mounds, Chippewa Falls, Donnelly, Framnas, Glenwood, Hodges, Land, Minnewaska, New Prairie, Nora, Rendsville, Reno, Swan Lake, Walden and White Bear Lake) Matthew Mattson (incumbent).
Members can also be nominated by petition (15 member signatures required) up to 15 days following the District Meeting. Qualified candidates are placed on the ballot for that district.
Results of the director election will be announced at the REA Annual Meeting on April 27, 2023, at Alexandria Area High School's Performing Arts Center. REA members will receive annual meeting materials in early April. For more information, please contact REA at (800) 473- 1722 or visit www.RunestoneElectric.com.
Runestone Electric Association is a member-owned cooperative serving over 15,000 accounts in the rural areas of Douglas, Pope, Grant, Stevens, Ottertail, Stearns, and Todd counties.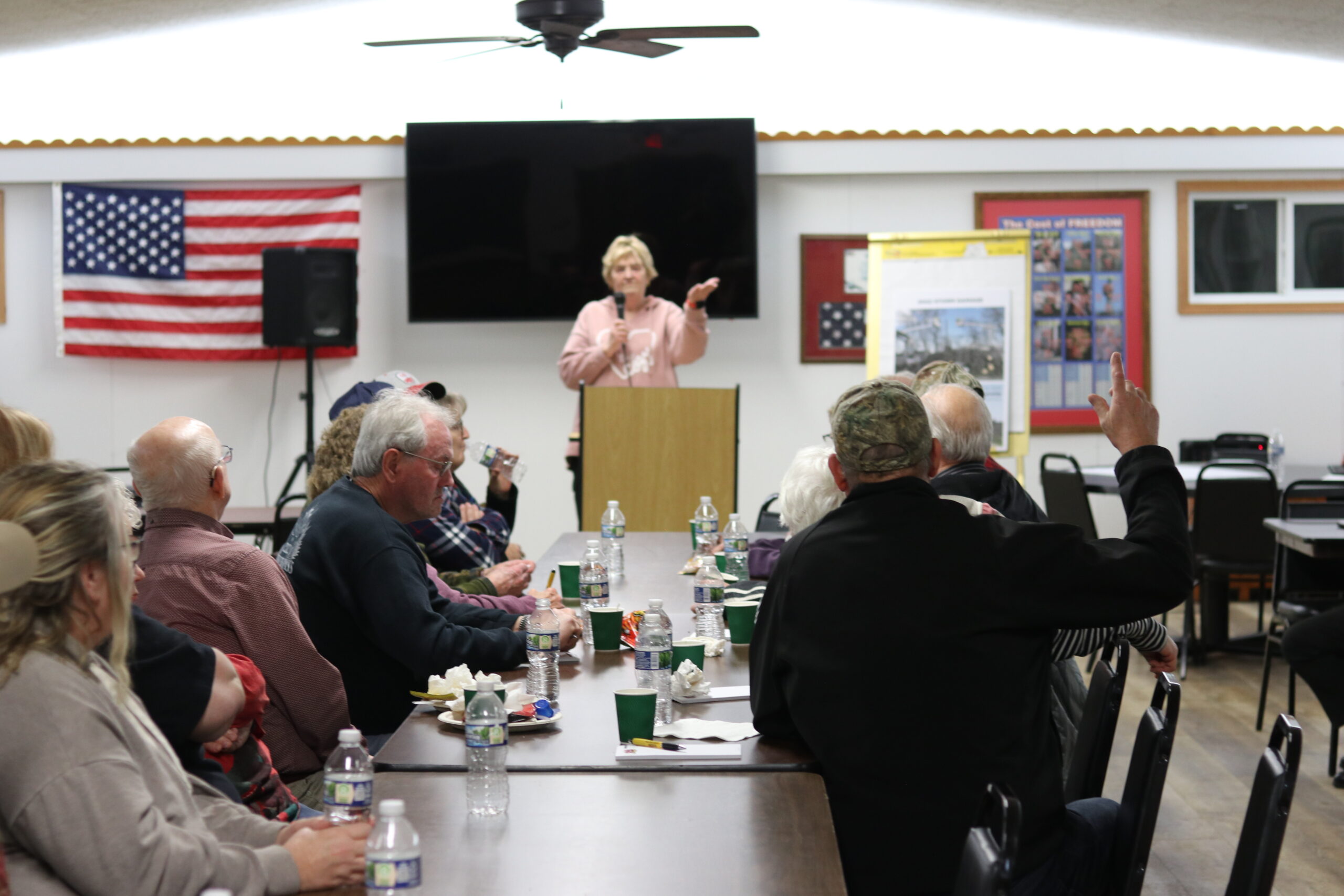 Member makes a motion at the District 3 Meeting in Barrett on February 13, 2023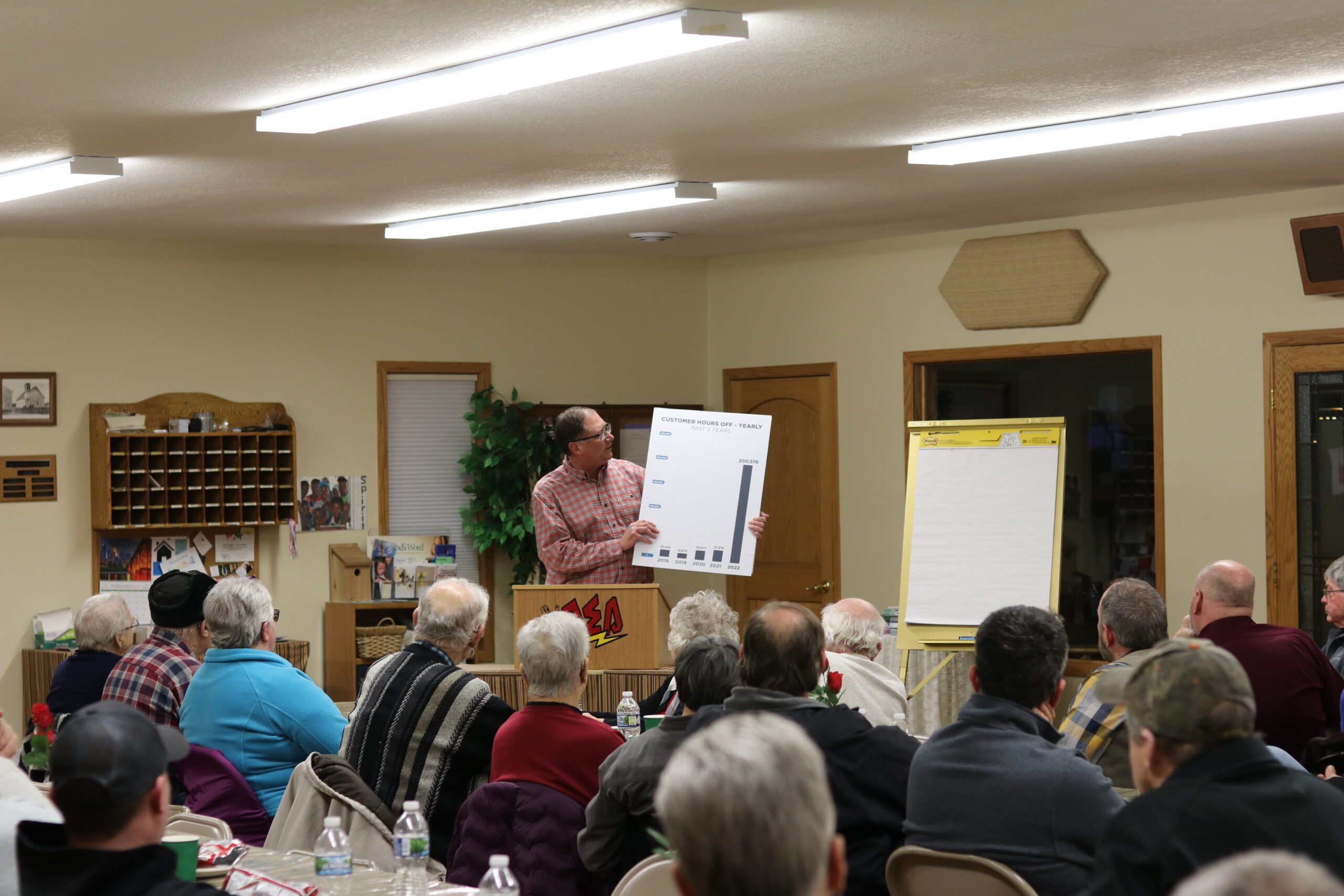 District 6 members listen in on CEO Al Haman's presentation in Villard on February 15, 2023.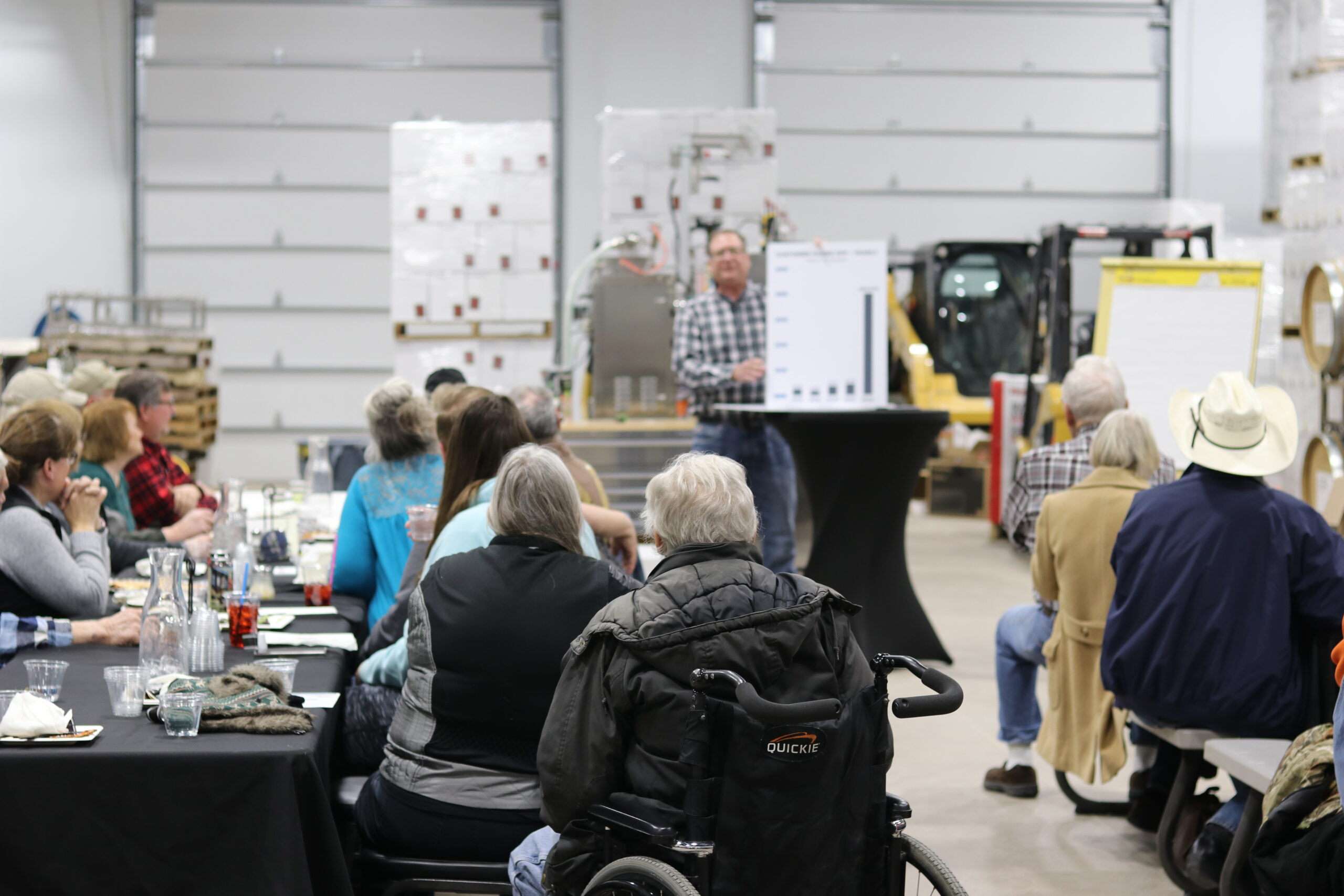 District 7 members listen in on CEO Al Haman's presentation at Rolling Forks Vineyard near Glenwood on February 16, 2023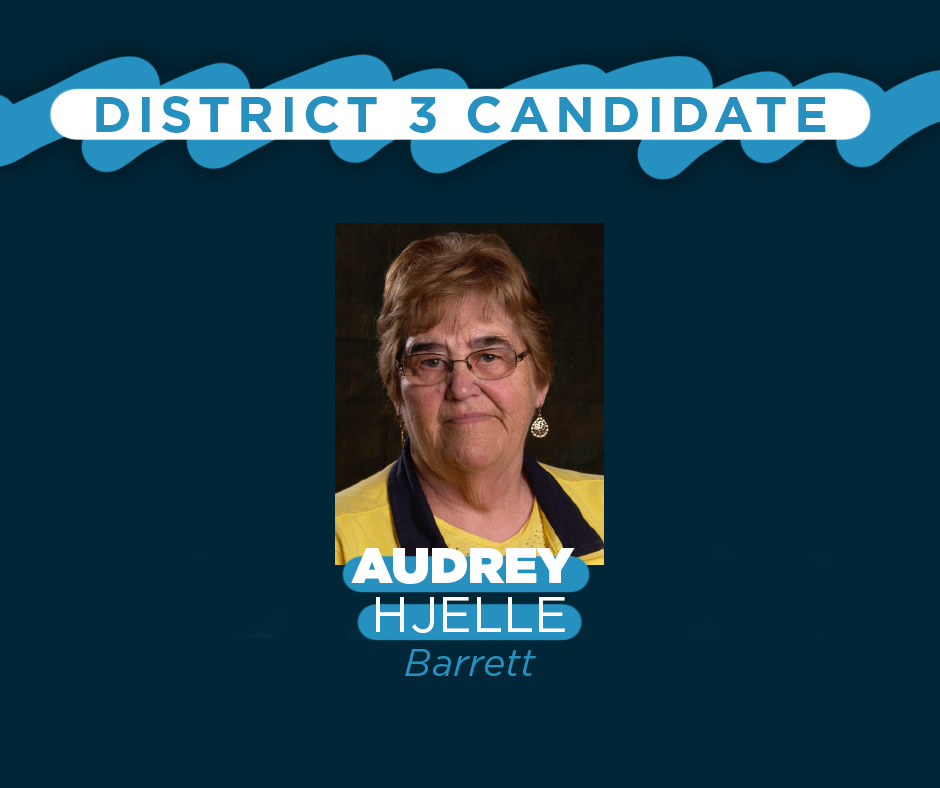 District 3 Candidate: Audrey Hjelle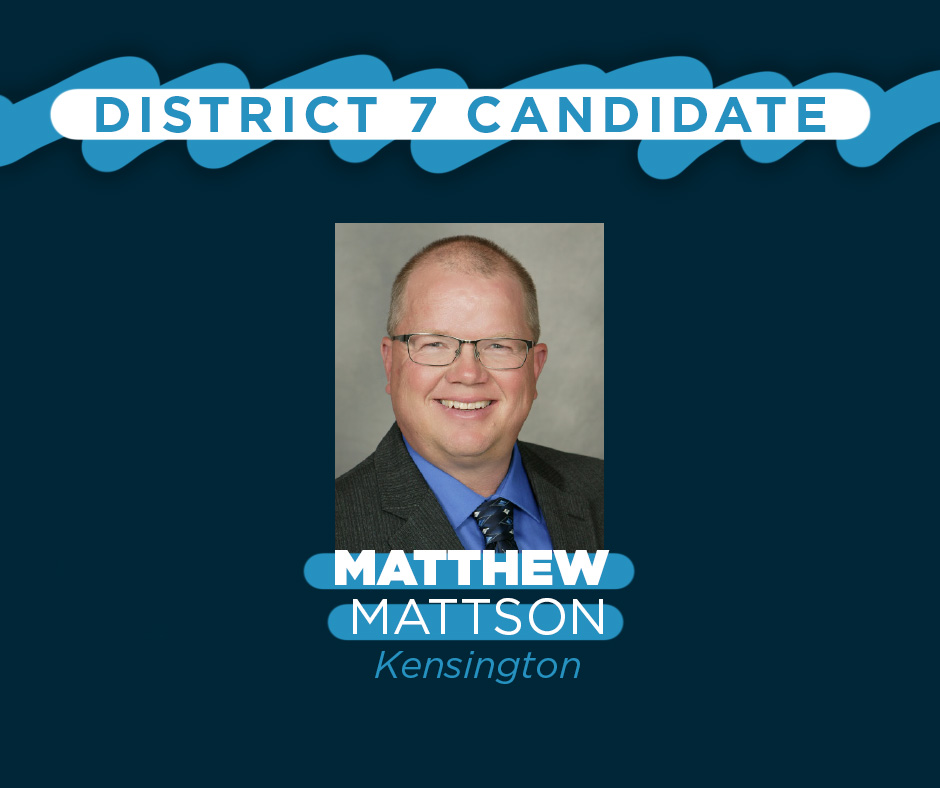 District 7 Candidate: Matthew Mattson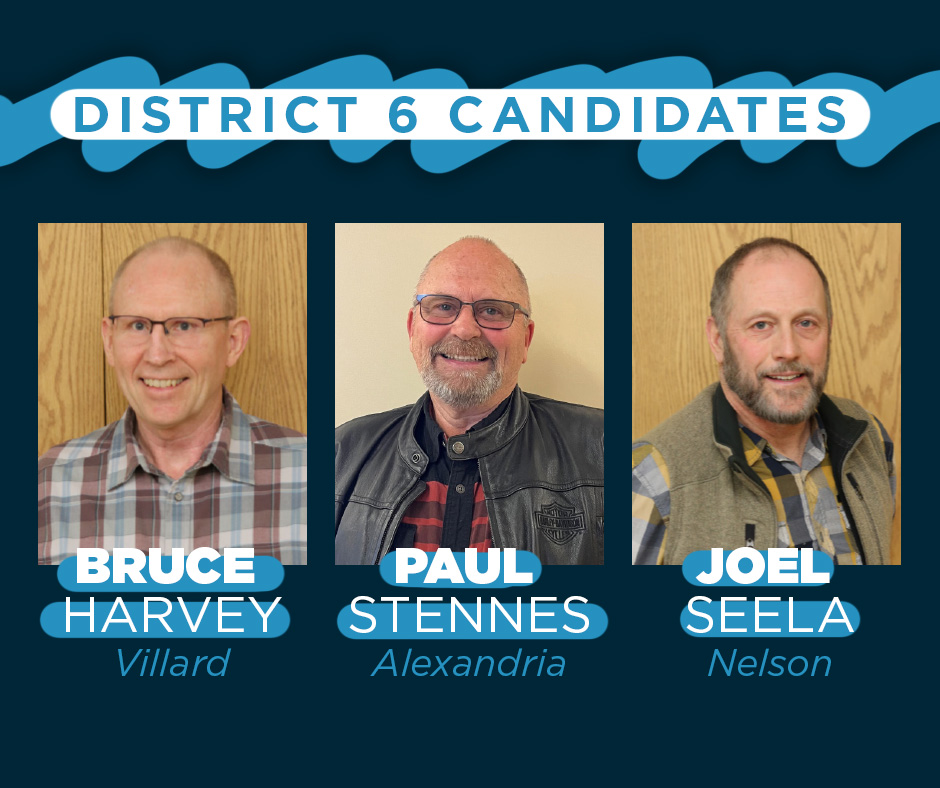 District 6 Candidates: Bruce Harvey, Paul Stennes, and Joel Seela