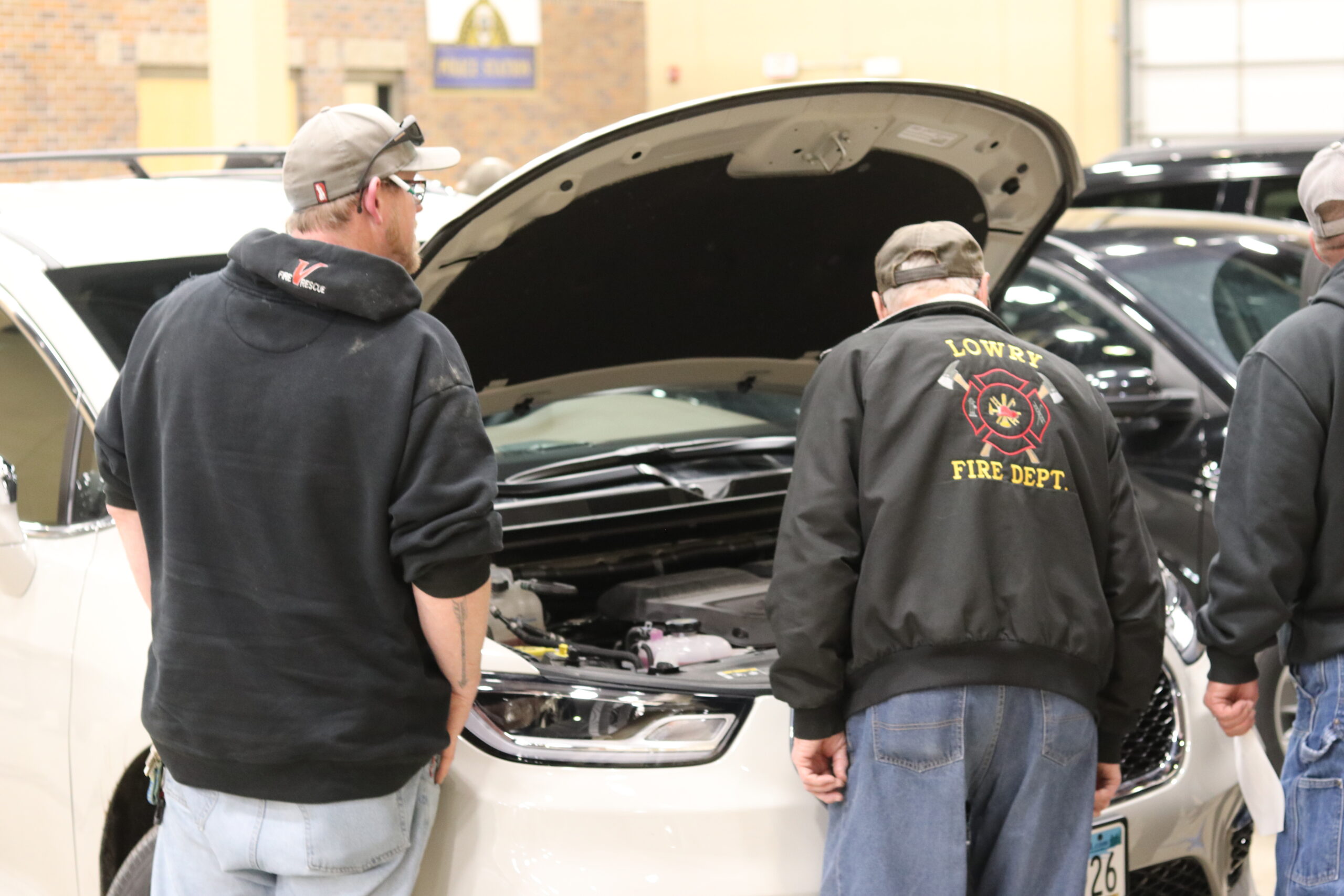 175 area firemen and police officers from 16 departments and ATCC Law Enforcement students attended the Electric Vehicle (EV) safety training event hosted by Alexandria Technical & Community College (ATCC) on May 2, 2022.  Attendees learned about the different types of electric vehicles, tactics for handling electric vehicle crash & f1response, the methods of shutting down/disabling an EV, and emergency site safety.  Those that attended also had a chance to look under the hood of five EV's provided by local EV owners and dealers to see the design differences.
The fire and police departments that attended included:
ATCC Law Enforcement Program
Villard Fire Department
Alexandria Fire Department
Sauk Center Fire Department
Henning Fire Department
Parker's Prairie Fire Department
Glenwood Fire Department
Willmar Fire Department
Alexandria Police
Evansville Fire Department
Carlos Fire Department
Millerville Fire Department
Forada Fire Department
Garfield Fire Department
Starbuck Fire Department
Lowry Fire Department
Eagle Bend Fire
Sponsors of the training event included Runestone Electric Association, Great River Energy, Alexandria Technical & Community College and ALP Utilities.