Director Spotlight:

Matthew Mattson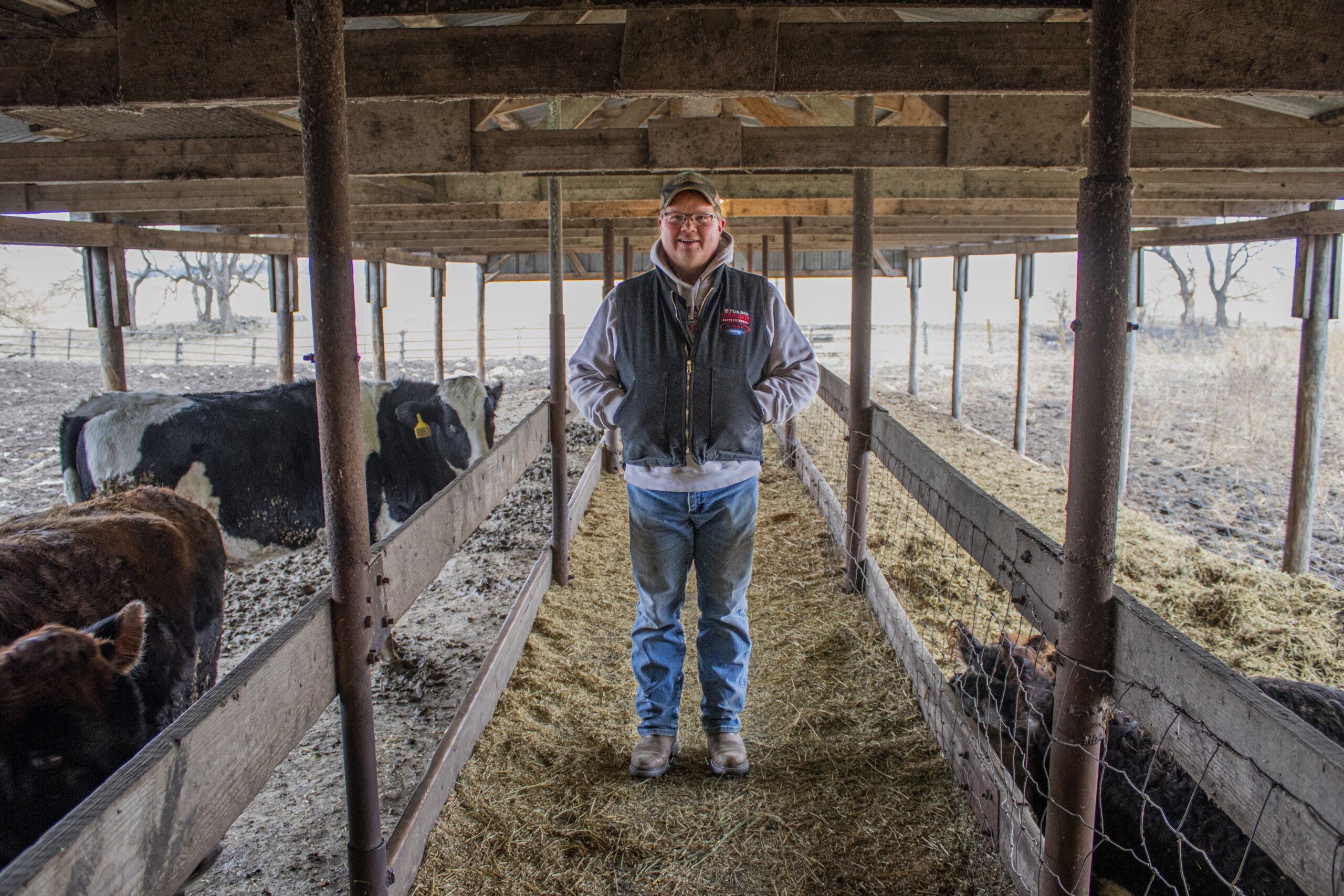 REA District Seven Director Matthew Mattson represents southern townships in REA's service territory. In addition to being an REA director, Matthew is busy raising kids and cattle. Read more about Matthew below:
How many years have you been on the board?
I have been on the board for 9 months. I represent the townships of Land,
Donnelly, Rendsville, Swan Lake, Nora, Ben Wade, Reno, Framnas, New Prairie, White Bear Lake, Minnewaska, Glenwood, Hodges, Walden, Blue Mounds, Barsness, and Chippewa Falls.
Where do you live?
We live in Nora Township, a couple of miles outside of Kensington, in Pope County.
Where is your hometown/high school?
I grew up in this area. I graduated from Hoffman-Kensington High School, now West Central Area High School in Barrett. The home farm where I grew up is a mile south of my current home.
Tell us about your family.
I went to college for an ag business major and animal science minor at River Falls, Wisconsin. I met my wife, Kerri, at college, and we've been married 26 years. We have three children. Our oldest son, Zachary (21), just moved back home from a ranch in South Dakota, and he now works for the Starbuck Locker. Austin is a senior and Taylor is a sophomore at West Central Area High School. Both are distance learning from home now.
What is your passion as a board member?
I'm just getting started on the board, so I haven't had much experience yet. I enjoy learning about the electrical side of the business and the emphasis on safety.
What keeps you busy outside of being a director for REA?
I farm in a partnership with my parents. We have a cash crop grain operation along with raising beef cows and baby holstein steer calves. When my family is not farming together we like to play cards, board games, build bonfires and play ping pong.
Three words that best describe you:
Patient, positive, and teachable.
What is the best advice you've either given or received?
I think the original version was from Proverbs, but Wayne Dyer has a version – "As you think so shall you be." So if you think positive and "can do" things, it helps you get through bad times and get through life. That's how I try to live.
What is something others might not know about you?
I was adopted and I'm a cancer survivor.
What is your favorite REA program?
It's hard to beat the support of all the members that participate in Operation Round Up. I also appreciate programs like SmartHub that provide members useful information that can be used to make decisions on improvements, etc.
BONUS! Fun Questions:
Tractors – Red or Green?
Green, but I do have other colors and use whatever tractor it takes to get the job done!
Lefsa – Sugar or No Sugar?
Brown sugar, butter and 10 seconds in the microwave.
Do you say Wash or Worsh?
Wash
Check out the video: