Director Spotlight:
Clif Patrick

REA District Six Director Clif Patrick represents eastern townships in REA's service territory. In addition to being an REA director, Clif is passionate about the environment and loves being outdoors. Read more about Clif below:
How many years have you been on the board?
I have been on the board for 7 years. I  represent the townships of Belle River,  Leslie, Osakis, Hudson, Orange, Leven and Westport.
Where do you live?
I live in Hudson Township, 7 miles north of Villard or 3 miles east of Forada.
Where is your hometown/high school?
I graduated from Villard High School, went to college at North Dakota State University and then on to Vietnam for a year.
Tell us about your family.
I am divorced and I have one son, Joshua, who lives in Bloomington.
What is your passion as a board member?
When I ran for the board seven years ago, I had three things that motivated me: mercury, carbon, and distributed generation. Great River Energy (Runestone's power supplier) has not only moved the dial but has changed the paradigm, with being mostly carbon-free and mercury-free in the foreseeable future, and they will be using more alternative energy sources. In my last two years on the board, I want to focus on building up Runestone's electric vehicle network. I'd also like to encourage members to become more involved with our co-op such as the Member Advisory Council, Operation Round Up, or better yet, becoming a director!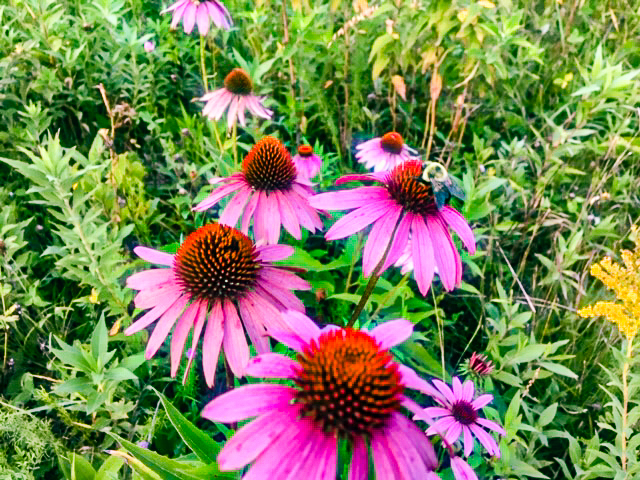 What keeps you busy outside of being a director for REA?
Well, I keep an eye on the boys at the Villard Cenex 10 o'clock coffee group in the morning. I'm a biker in the  summer, and I cross country ski and snowshoe in the winter. But one of my favorite activities is my pollinator habitat projects. It's been really fun!
Three words that best describe you:
Two words: I CARE!
What is the best advice you've either given or received?
You have one mouth and two ears. Listen more than you speak.
What is something others might not know about you?
I've been to seven continents, and I've worked on four continents, including the United States. And of course, the wind generator sitting on the tower here in my yard that was salvaged from one of the downed power lines towers from the powerline protest days down by Paynesville.
What is your favorite REA program?
Well, of course, Operation Round Up comes to mind first, but I'm also very encouraged by REA's Energy Management programs, both off-peak and Energy Wise programs.
BONUS! Fun Questions:
Tractors – Red or Green?
I have them all – Allis-Chalmers, Farmall and John Deere
Lefsa – Sugar or No Sugar?
Lots of butter and sugar
Do you say Wash or Worsh?
Wash
Check out the video: