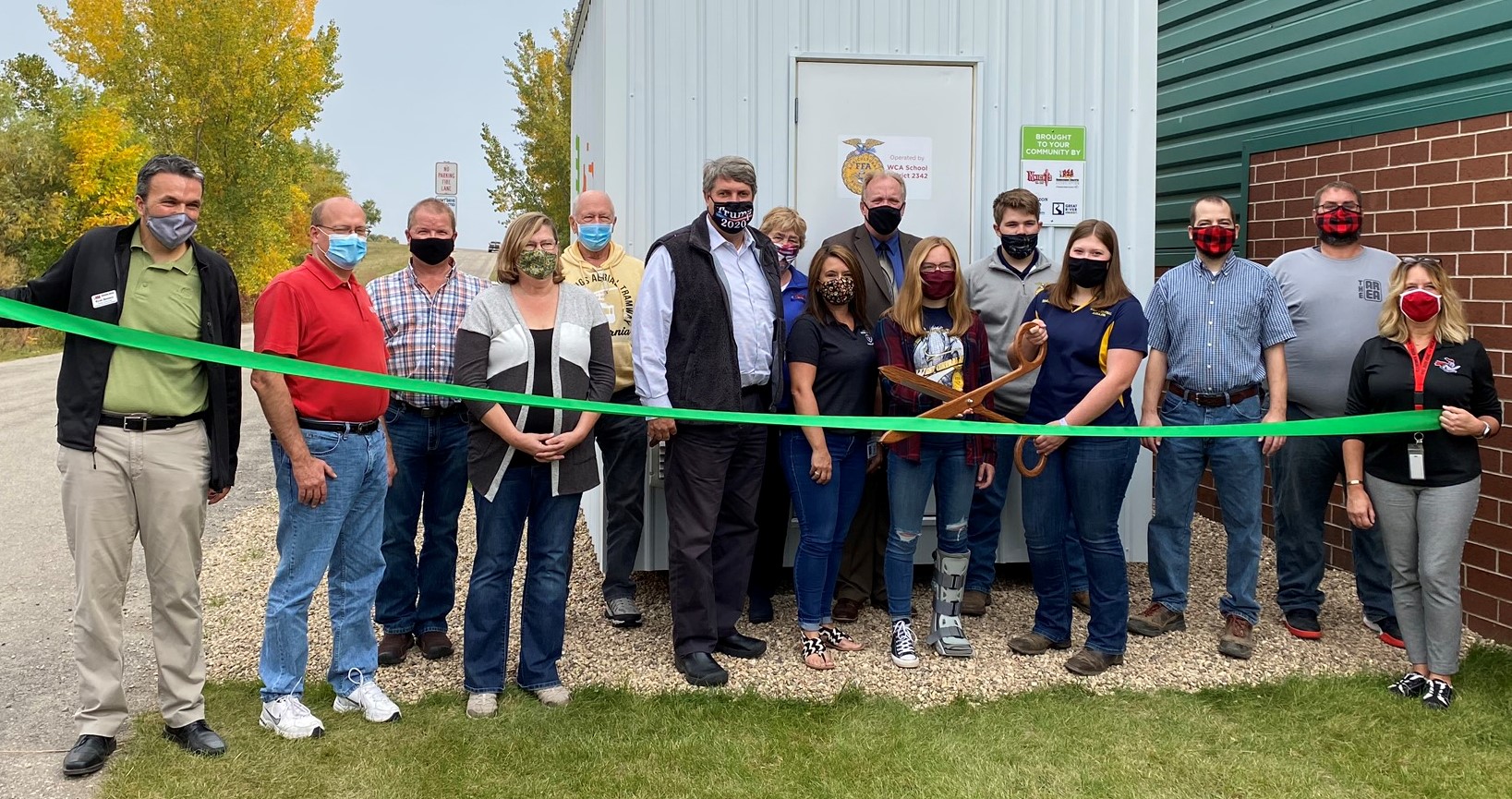 West Central Area High School (WCA) in Barrett celebrated their new 'Sota Grown hydroponic growing container with a ribbon-cutting ceremony on September 25.
Pictured above from left to right is REA's Energy Services & Business Development Manager Ryan Rooney, Representative Jeff Backer, REA Director Matthew Mattson, H-K and Elbow Lake Food Shelf Director Debbie Lacey, REA Director Mike Loken, Senator Torrey Westrom, REA Director Audrey Hjelle, Horizon Public Health Educator Crystal Hoepner, WCA Superintendent Dale Hogie, WCA Students – Kennedy Porter, Colin Anderson and Meadow Christenson, WCA Ag Instructor Eric Sawatzke, WCA Ag Instructor  Ben Johnson and WCA Secondary School Principal Susan Knutson.
"Runestone Electric, Great River Energy and Horizon Public Health are excited to have West Central Area Schools as a partner in this 'Sota Grown project," said Ryan Rooney, REA's Energy Services Manager. "This project provides hands-on experience for WCA students resulting in year-round local produce, even during Minnesota's long winters."
WCA's 'Sota Grown project utilizes a GroShed container manufactured in Emily, MN. This prefabricated and self-contained ecosystem integrates automation and maximizes efficiency, demonstrating the capabilities of hydroponic agriculture.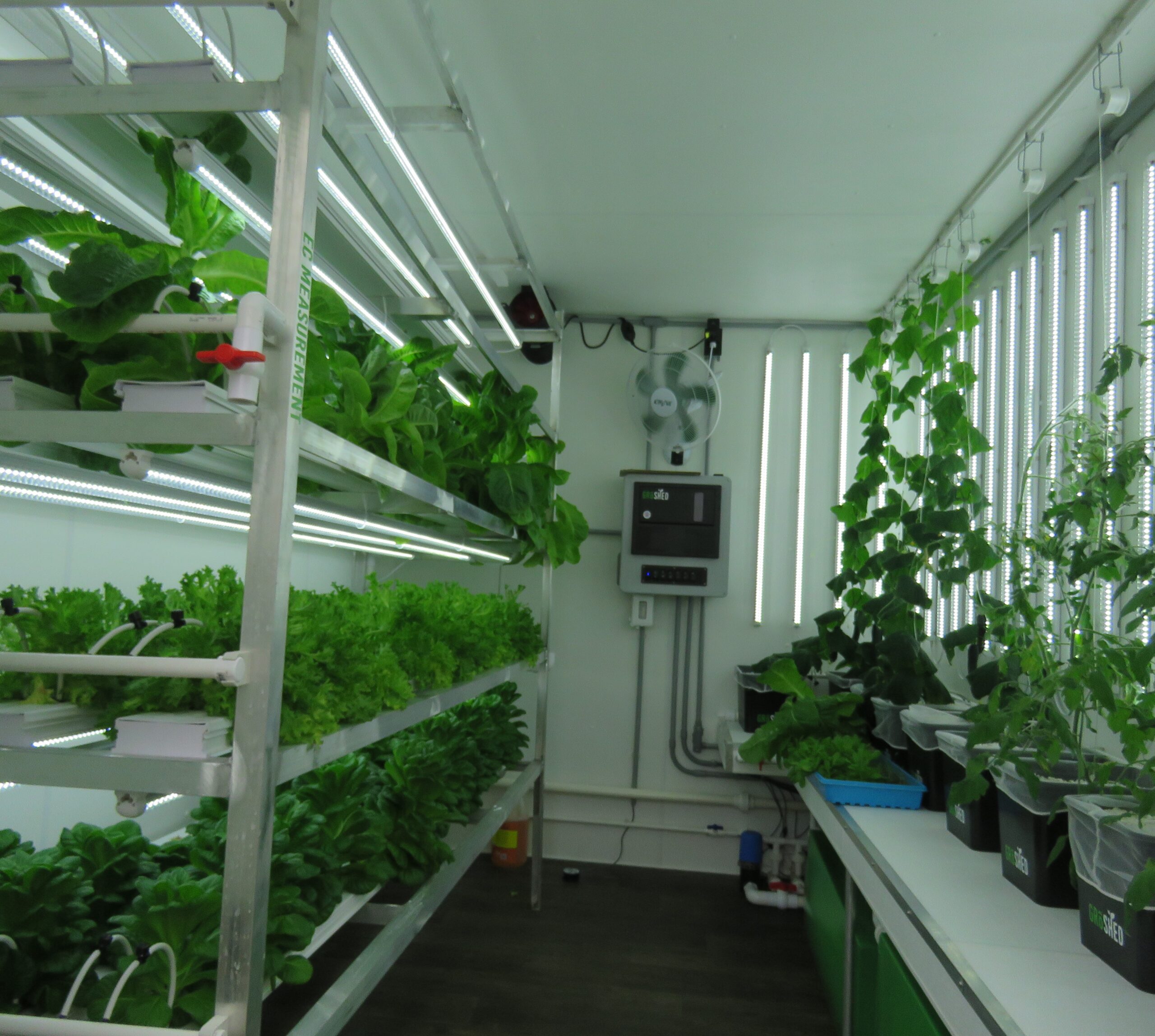 The WCA GroShed is ready to harvest lettuce and cucumbers with tomatoes coming next. The produce will be donated to local food shelves.