Director Spotlight:
Gary "Andy" Anderson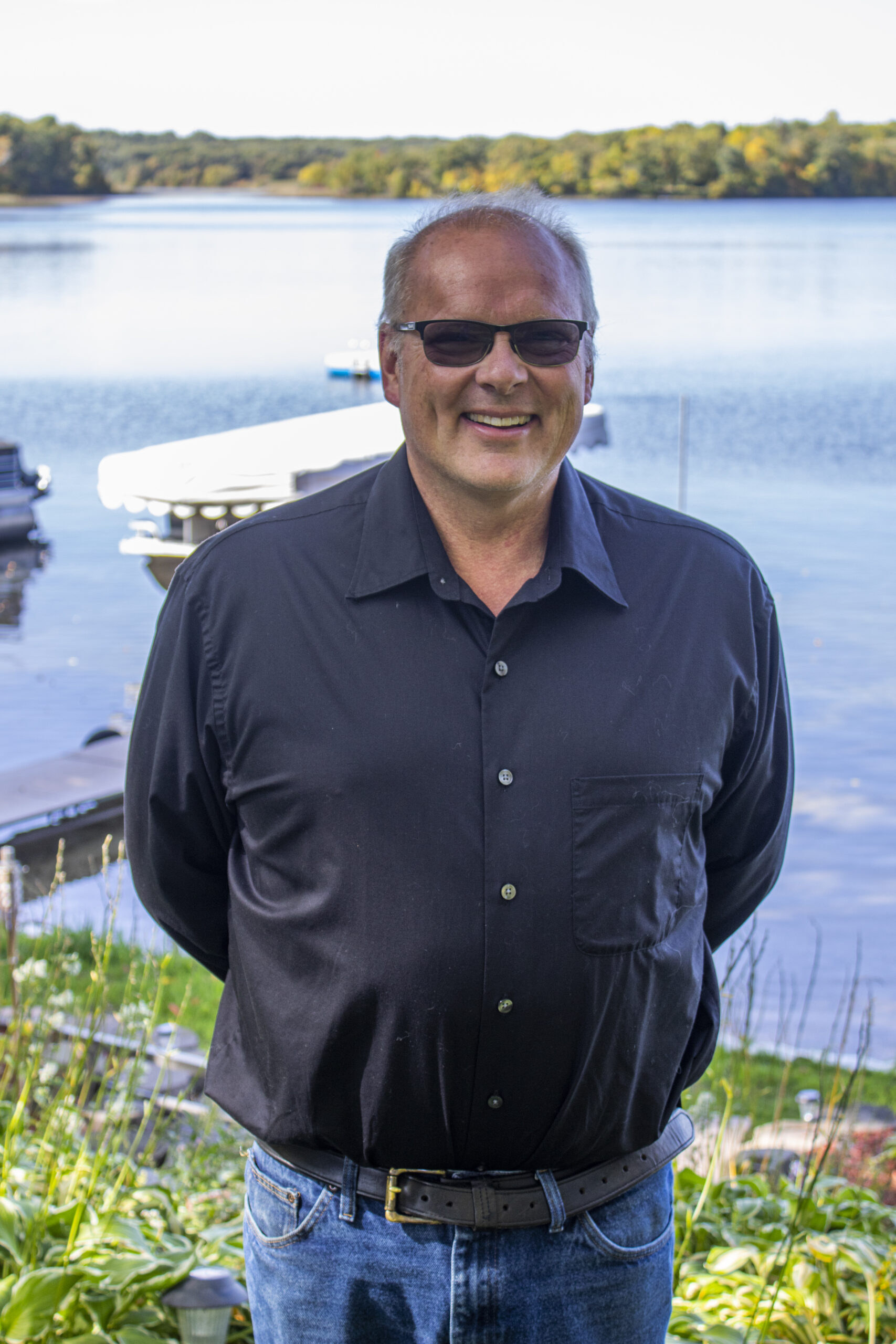 Gary, also known as Andy, is the District One Director, representing the northeast townships of the REA service territory. In addition to being an REA director, Andy works hard in the communications and fire training field. Read more about Andy below:
How many years have you been on the board?
I have served on the board for five years.
Where do you live?
I live on Lake Vermont, northwest of Miltona.
Where is your hometown/high school?
I grew up in Parkers Prairie and attended Parkers Prairie High School.
Tell us about your family.
Kathy and I will be married 38 years on the 22nd of October. She will be surprised that I remembered that date, but I practice! We have two daughters – Heather and Matt live in Moorhead with their two kids, Brooklyn and Asher. Amber and Ben live in Sauk Centre, and they have two kids, Tucker and Aubrey. We're lucky to be in the middle and get to see them a lot!
What is your passion as a board member?
I look at the whole REA operation as a huge family. I see that in the employees, and I see that in the way the whole operation works. We all want to deliver affordable, reliable and safe energy to all of our members, which is our mission statement. I
have to put a kudos out to the rest of the board. I really enjoy working with them. We have some pretty smart people at REA. We are blessed!
What keeps you busy outside of being a director for REA?
I work for Arvig Communications doing installations of new services, repair, and lining up construction projects. In another part of my life, I'm the coordinator for the fire training program at Alexandria Technical & Community College, and we have an affiliation with Ridgewater College in Willmar and St. Cloud Technical & Community College. Kathy and I also have a company called Advanced Fire Training and Asbestos Inspections. We do between 40 and 50 inspections a year, so that keeps us pretty busy too.
Three words that best describe you:
Friendly, honest, and probably aggressive, meaning that I'm not scared to jump into a new venture.
What is the best advice you've either given or received?
Some of the best advice I've been given was from the school superintendent when I graduated. He told me, to be a good leader, you have to be a good listener, and you always have to listen to both sides of the story.
What is something others might not know about you?
I wear my emotions on my cuff. I'm so happy when something good happens to someone that it's easy for me to get emotional and to tear up.
What is your favorite REA program?
Of course, Operation Round Up is going to be everybody's answer, but reaching a million dollars in donations, that's huge! Another favorite program is the Advanced Metering Infrastructure (AMI) project completed a few years ago. AMI is a tool that gives the employees and the board data so that we can make good, solid decisions. With the new metering system, and using the SmartHub program, members can see their daily usage to determine if they have something drawing more power than it should.
BONUS! Fun Questions:
Tractors – Red or Green?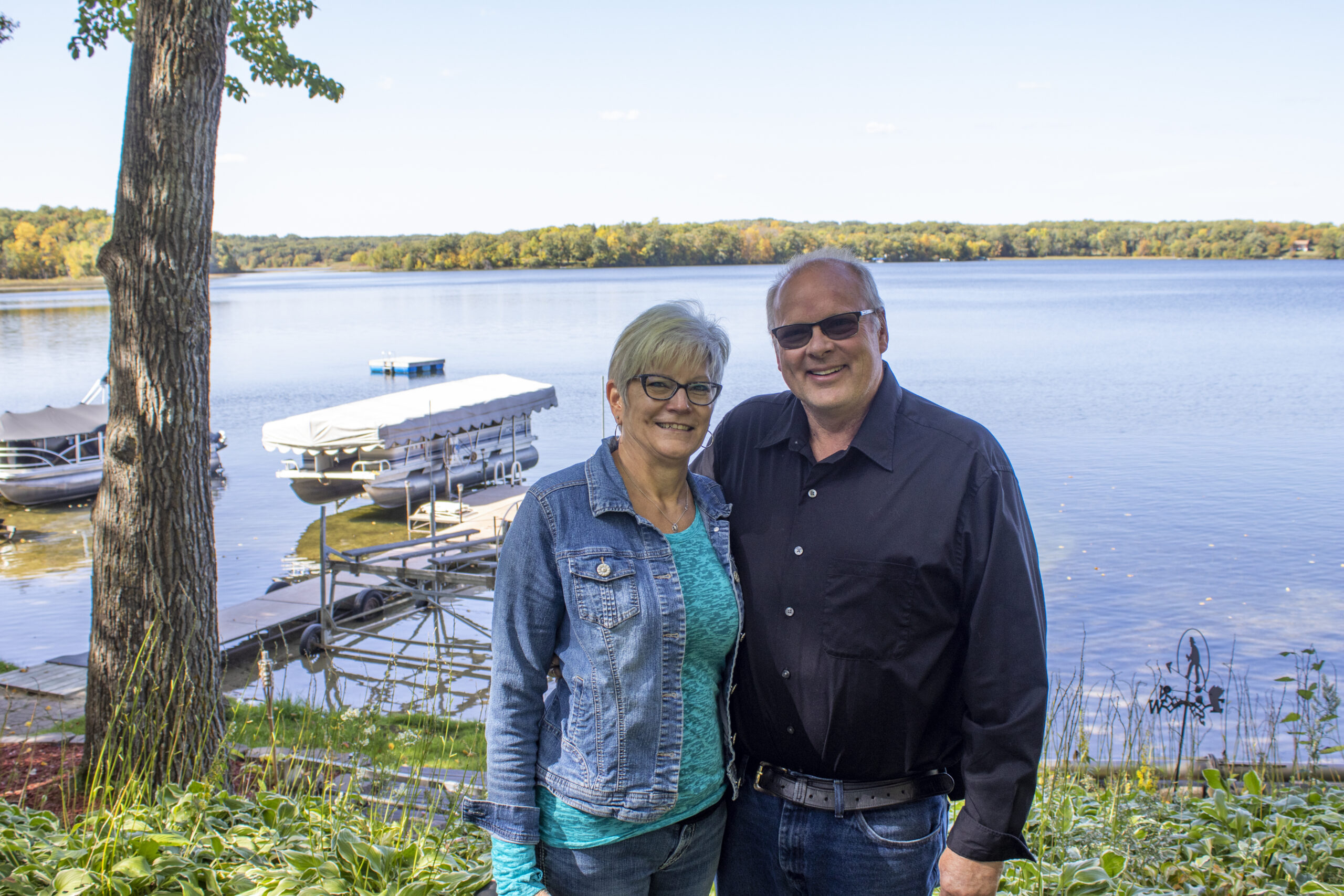 One grandson and son-in-law likes green and the
other two like red, so I'm going to say Fords!
Lefsa – Sugar or No Sugar?
Sugar and butter
Do you say Wash or Worsh?
Wash
Check out the video: