REA District Meetings were held the week of February 3rd to nominate candidates to the REA Board of Directors. District meetings are the democratic process where members nominate candidates for the Board of Directors to represent their district.
Nomination results: District 3 – Audrey Hjelle (Incumbent); District 6 – Clif Patrick (Incumbent); and District 7: Brad Burklund (Incumbent), Belvin Doebbert, and Matthew Mattson.
Members can also be nominated by petition (15 member signatures are required on the petition) for a period of 15 days following the district meeting. Qualified candidates are then placed on the ballot for that district. Members of the district vote by mail or in person at the Annual Meeting on April 16th for the candidate of their choice. Annual Meeting materials will be mailed in March.
Congratulations to the candidates!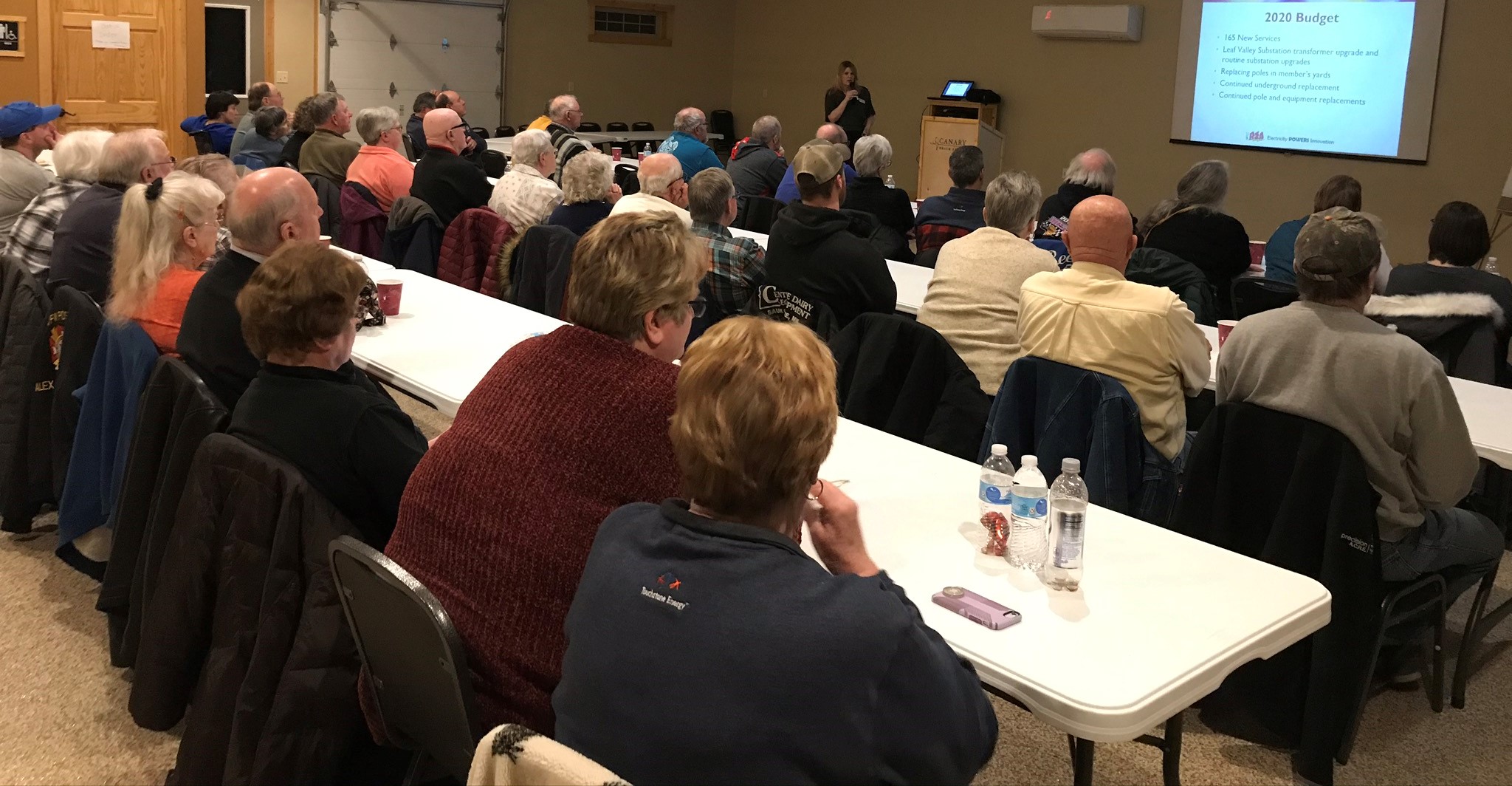 A large crowd gathered at Canary Beach Resort for the District 6 Meeting on February 4.